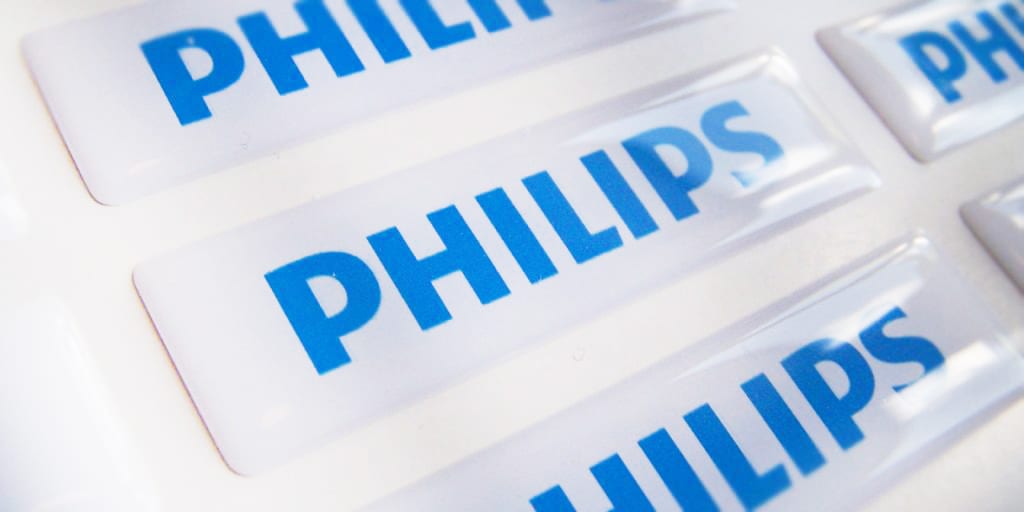 Chique én robuust: doming stickers!
Het wordt wel eens de koning onder de stickers genoemd: de doming sticker! Jij kent ze waarschijnlijk als de 3D-sticker. Bijzondere en opvallende exemplaren, die stickers – natuurlijk dankzij de bolling die meteen in het oog springt. Die exclusieve uitstraling is dan ook meteen de reden waarom de doming sticker zo ontzettend geliefd is in de marketing- en reclamewereld. Maar wat is het nu precies, wat zijn de mogelijkheden en waarvoor kun je het inzetten? Dat lees je in deze blogpost.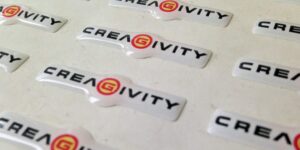 Zo wordt het gemaakt
Die unieke bolling van de doming sticker, hoe komt die tot stand? Met moeilijke woorden: dankzij een transparante epoxyharslaag, die ook wel doming wordt genoemd – vandaar ook de naam. Simpel gezegd: dankzij een doorzichtig harslaagje van enkele millimeters die voor een speciale bolling zorgt. Deze zorgt voor een bijzonder 3D-effect.
Perfect voor reclame- en marketingdoeleinden
Domingstickers zijn uitermate geschikt om een bedrijfsnaam, logo of contactgegevens mee onder de aandacht te brengen. We worden vandaag de dag met zoveel uitingen geconfronteerd dat het nog lastig is om op te vallen. De 3D sticker is echter zo origineel en veelzijdig, dat deze zeker opgemerkt zal worden. Zo kun je ze bijvoorbeeld gebruiken als sleutelhanger, achterop voertuigen plakken, je producten ermee versieren – je kunt het zo gek niet bedenken. Naast promotionele doeleinden wordt echter vaak vergeten dat de stickers ook een praktisch doel kunnen dienen. Wat dacht je bijvoorbeeld van serienummers, een waarschuwing of belangrijk veiligheidsvoorschrift dat niet over het hoofd gezien mag worden? Dankzij deze sticker kun je er niet meer omheen! Kies in dit geval bijvoorbeeld voor
exemplaren met metalen ondergrond
– dat past perfect binnen een industriële omgeving.Wist je al dat 3D stickers zelfs geschikt zijn voor buitengebruik? Doming stickers zijn prima bestand tegen het weer en zelfs Uv-bestendig. Het materiaal is gemakkelijk aan te brengen en heeft een grote kleefkracht. En dat is nog niet alles: krasbestendigheid, duurzaam en bestand tegen vocht – allen bijzondere eigenschappen van de 3D sticker. Kortom, ze kunnen bijna op elk materiaal – zelfs gebogen! - geplakt worden. Je kunt er alle kanten mee op!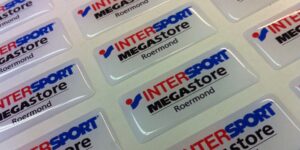 De mogelijkheden
Rond, recht, vierkant of ovaal: dankzij innovaties en gebruik te maken van de laatste technieken kunnen doming stickers in bijna elke vorm en formaat geproduceerd worden. Eigenlijk is elke vorm met een minimale radius van 2 mm mogelijk. Sterker nog: juist een vrije vorm geeft de doming een eigen herkenning. Voel jij je al uitgedaagd om je eigen, unieke exemplaar te ontwerpen?
Meer weten?
Benieuwd naar de voordelen en mogelijkheden van doming stickers voor jouw bedrijf? Stickercompany denkt graag met je mee. Neem
contact
met ons op voor een afspraak.
Tags In